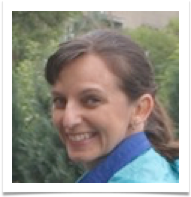 Molecular genetics platform - lab technician
phone: +32 (0)2 650 29 25

e-mail: Florence.Rodriguez@ulb.ac.be

I joined the ULB in 2003 as a technician in Bruno André's laboratory (Cell Physiology Research Unit) then at the Institute of Medical Immunology in Gosselies at Michel Braun team (Transplantation unit) where I have acquired solid technical knowledge over the past 10 years.

After several short contracts, whether with the Duve institute (Cellular genetics), for a partnership with UCL-ULB Erasme (Chemistry) or at the UNamur (Molecular Biology of Cancer), I returned to the ULB enriched by numerous experiments, methods and techniques in use in different laboratories, both in cellular and molecular biology.

Very touched by current and environmental issues concerning the preservation of the diversity of species and wanting to understand the differences between the different species from a molecular point of view, I finally joined the molecular genetics platform of the Evolutionary Biology & Ecology (ebe) laboratory in June 2019 as technician in order to bring my scientific skills and be a support to the various teams of research present.

The main challenge is to adapt constantly evolving techniques due to scientific progress, particularly in molecular biology, to the various projects of the ebe laboratory, while maintaining the very high current quality of the Research.

Goals


•Conservation and updating of laboratory experimental protocols


•Research of validated methods applicable to different scientific projects


•Research of new techniques, and implementation of protocols to test and validate


•Scientific projects assistant


•Technical support in the lab to scientific researchers


•Technical teaching and supervision of master's students and interns


•Good functioning of the lab: security, equipment available, machines...

Scientific skills


Molecular biology and genetics

•DNA and RNA extraction, purification and quantification


•PCR end point and RT-Real time PCR


•Genome size estimation by flow cytometry and Feulgen


•Genotyping and sequencing


•Microsatellites


•Libraries


•Cloning strategies and plasmidics constructions


•Site-directed mutagenesis


•Interfering RNAs, miRNA, CRISPER-Cas9…

Proteins and immunodetection

•Protein lysates


•Quantification


•Electrophoresis (SDS & Native)

Protein visualization

•Coomassie, Ponceau Dot Blot & and Western blot


•Purification, antibody dilutions


•Quantification (ELISA, HPLC, LC-MSMS)


•Flow cytometry (antigenic markers) and cell sorter


•Protein expression


•Immuno-diffusion and immuno-histo-chemistry

Many skills and methods in cellular biology

•Yeast, E-coli, Human cells, Murine cells

Publications


Simion P, Narayan J, Houtain A, et al. (2020) Homologous chromosomes in asexual rotifer Adineta vaga suggest automixis. bioRxiv.

Rivas MN, Hazzan M, Weatherly K, et al. (2010) NK cell regulation of CD4 T cell-mediated graft-versus-host disease. Journal of Immunology 184, 6790-6798.

Noval Rivas M, Weatherly K, Hazzan M, et al. (2009) Reviving function in CD4+ T cells adapted to persistent systemic antigen. Journal of Immunology 183, 4284-4291.

Feunou P, Vanwetswinkel S, Gaudray F, et al. (2007) Foxp3+CD25+ T regulatory cells stimulate IFN-gamma-independent CD152-mediated activation of tryptophan catabolism that provides dendritic cells with immune regulatory activity in mice unresponsive to staphylococcal enterotoxin B. Journal of Immunology 179, 910-917.

Webmaster
 -  
Copyright
ebe